DEEP EXPERIENCE FOR TECH-DRIVEN COMPANIES
Wired Island is a specialized firm that blends traditional public relations with advanced digital marketing strategies for B2B companies that use technology as a key advantage. We see the big picture but understand navigating from point to point is critical.
Accelerating the datacenter
Wired Island
2017-10-22T15:38:16+00:00
Earned, Owned or Paid. Content is King Regardless of Media
We are content people. Whether you want to earn, own or pay for the media, the key is to have an effective messaging and content strategy. That's the only way you are going to be found in this era of search dominated marketing.
Of course, being in the business for more than 25 years, we understand that sometimes who you know matters as much as what you know. We leverage our deep relationships with key influencers to help clients make an impact in the markets they care most about.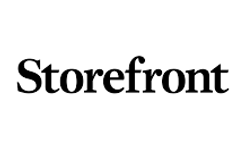 Interested in working with Wired Island?